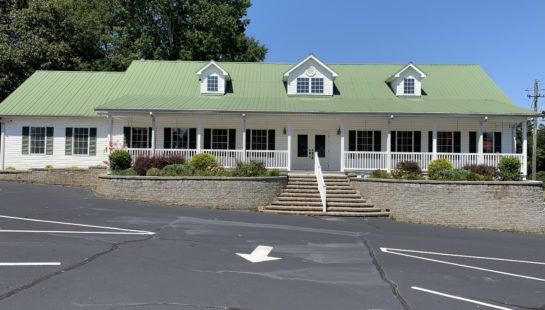 Where It Began
In 2011, Way of Life began in an old restaurant building as Way of Life Fellowship Full Gospel Church with less than ten members. The very beginning of the church saw its attendees sitting in recliners in a building with no central heating and air. The church was founded by Mike and Rhonda Pollard who had a longing for something deeper with God. Over the years, the name of the church got smaller and now goes by, simply, Way of Life. This is more than just a name, but a call-to-action for members to make their relationship with God a way of life.
Where We Are
In April of 2018, we purchased the old grocery store building on the outskirts of Ranburne. We began having our Midweek Services in this building in October of 2018 and officially moved all operations to this building in the following December. Since then, Way of Life has been steadily growing in all aspects. We now offer Sunday morning Faith Classes to all ages, Midweek Services for all ages and seven ministries for our people to be involved in. We've seen many salvations, healings and restorations in Jesus' name in our new home and we can't to see where we're going next!
Where We're Going
This new sanctuary and supporting facilities will help us to care more effectively for the people He has given us. It will also serve as an apostolic resource center that will help to fuel revival and transformation in the nations of the world. In light of that assignment, we have said a collective yes to this responsibility to increase our capacity to host and disciple the nations, facilitating a global revival movement.We are investing in what we believe will affect the course of world history. In this project, we will arise and build to prepare the way for the greater works of God here on earth through His manifest presence.Let's stand together in this pivotal hour as a movement of hearts focused on revival to see God's will accomplished on earth as it is in heaven.